The QCTV staff members are creative, curious, and collaborative team members producing award-winning programs for the member cities of Andover, Anoka, Champlin, and Ramsey.
QCTV is proud of the Alliance for Community Media NATIONAL HOMETOWN award for Overall Excellence 2015.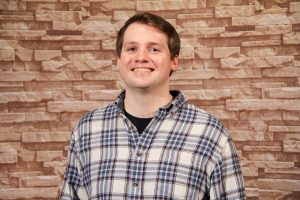 Billy Austin – Producer
Billy Austin graduated from Minnesota State University Moorhead in 2018 with a Bachelor of Arts in Film and Video Production with a minor in Creative Writing. Since childhood, he has always been drawn to the process of filmmaking and television. Teaching himself how to edit as a young middle-schooler using Windows movie maker software and always opting to make videos for school projects whenever allowed. After college he's worked as both a freelance videographer and independent filmmaker producing a variety of promotional videos and short films.
In 2019 he joined QCTV as an Associate Producer working with the mobile production team which allowed him to combine his love for sports with his love for video production.  When he's not working on videos or sports, Billy is most likely watching videos or sports. Billy also enjoys spending his free time writing, gaming and walking his dog.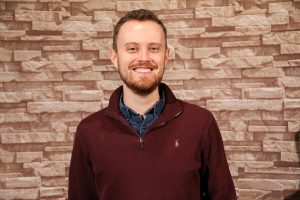 Seamus Burke – Social Media/Communications Coordinator
Seamus Burke graduated from the University of St. Thomas with a degree in English with an Emphasis in Creative Writing and a minor in Film Studies. Seamus plans and coordinates content for QCTV's social media platforms. He loves that social media allows him to interact directly with the QCTV community in real time! In his free time, Seamus enjoys watching movies, playing the guitar, learning about his Irish heritage, and producing short films with his friends.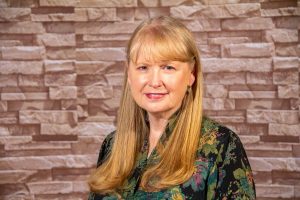 Karen George – Executive Director
Karen George is a communications professional with thirty years' experience in California and Minnesota ranging from television reporter, communications director for city government, communications and marketing professional for a school district, and currently as an executive director. In Karen's current leadership role at Quad Cities Cable Communications Commission and QCTV, she is responsible for representing the cities of Andover, Anoka, Champlin, and Ramsey in telecommunications policy and regulation, overseeing the programming of seven local cable channels, and managing a video production facility.
She holds a B.A. degree in communications from Concordia College, Moorhead, a Masters of Business Communications graduate certificate from the University of St. Thomas, and a Minnesota Community Education Director license. Karen has held various leadership positions with professional associations and her work has been recognized with numerous state and national awards including the prestigious Paul B. Clark Award for leadership from CAPIO and both Bronze Quill and Silver Quill awards from IABC. She is a past president of the Minnesota School Public Relations Association (MinnSPRA), the California Association of Public Information Officials (CAPIO), and has been active in state and regional activities of the International Association of Business Communicators (IABC).
Karen serves in leadership roles on various non-profit organizations and enjoys community volunteering; reading and listening to books; live music, especially blues and folk; staying active with downhill skiing in the winter and biking in the summer; traveling to interesting places or just relaxing at the family cabin; creating keepsakes with needlepoint and sewing; trying new recipes and restaurants, and of course experiencing many new adventures with friends.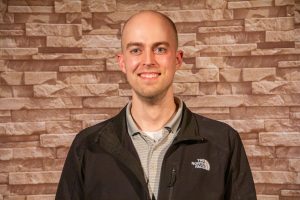 Taylor Johnson – Producer/Mobile Production Coordinator
Taylor Johnson holds a Bachelor of Arts degree in Media Communications from Bethel University. His background includes working at KSTP-TV serving as production assistant and master control operator, he also served as studio operator for Twin Cities Live, various newscasts and was also responsible for program scheduling. Taylor also worked for CTV in Roseville as the mobile truck technician/producer supervising production crews, directing live productions as well as installing and troubleshooting equipment. He has produced countless sporting events throughout the state of Minnesota and is experienced in working with the Minnesota State High School League, with various school athletic directors, and team booster clubs. In Taylor's spare time he enjoys fishing, boating, swimming, hunting, camping, going on road trips…basically anything outdoors! You can see his work on QCTV's productions including parades, graduations, and various sporting events.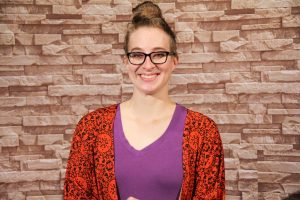 Winter Kucharski – Producer
Winter Kucharski is a graduate of the University of Minnesota with a double major in Communication Studies and Theatre Arts.  She has been at QCTV as a production assistant since October of 2014 and has worked on many mobile production shoots.  She has also provided on-camera talent for PSA's and hosted several live productions for QCTV.  In her spare time, Winter enjoys sewing dresses for herself and hammocks for her pet rats.  When not wandering amongst the trees of a forest, Winter can be found exploring the fantastical worlds of the latest video game; she hosts Live Trivia games in the community.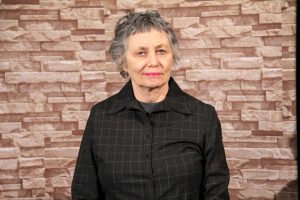 Katherine Lenaburg – Operations Manager
Katherine Lenaburg holds a Bachelor of Arts degree in Speech Communications from the University of Minnesota as well as a graduate of Broadcasting from Brown Institute. She has over 35 years of experience as a television and radio reporter, anchor, news director, program manager, and she is also the owner of Kat Woman Productions, which is a full service video production company. Katherine served on the start-up team for Continental Cablevision's local origination business, produced award-winning programs, and was active with Metro Channel 6 as a board member. In her spare time Katherine enjoys art, music, reading, movies, gardening and traveling.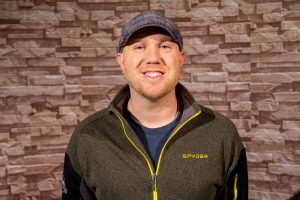 Cory Laing – Producer
Cory Laing holds an Associate of Applied Science degree in digital video from Hennepin Technical College. Cory has produced government and community based content for the cities of Andover, Anoka, Champlin and Ramsey. He has worked with city staff to produce information and promotional videos for many events. Cory brings to QCTV a knowledge of operations, encompassing studio and field production and city meeting coverage. In his spare time Cory enjoys all things pop culture, television production, being a dog owner, and summer grilling.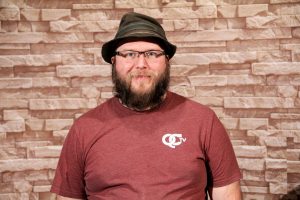 CJ Luck – Master Control Operator
CJ Luck holds a Bachelor of Arts degree in Broadcasting and Electronic Media from University of Northwestern St. Paul. He has worked for 10+ years in the Public , Educational, and Government Television field. He has worked for CTV North Suburbs in Roseville as a Truck Engineer and City Meetings Operator/Producer. He has also contracted with NDC4 in Inver Grove Heights covering city meetings. He has helped make numerous community shows over the years. In CJ's spare time he enjoys playing video games, researching technology, and hanging out with family and friends.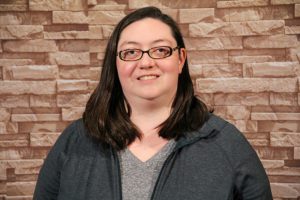 Leslie Sauer-Smith – Producer
Leslie Sauer holds a Bachelor of Arts degree from the University of Wisconsin – River Falls, she majored in communications with an emphasis in digital film and television and also minored in art. She did her internship at WCCO-TV where she worked on various documentaries as well as for KSTP-TV for a little over three years. Leslie has also freelanced on the side working on TLC's Randy to the Rescue. In her spare time she enjoys movies, music, photography, drawing and painting. Leslie also enjoys going camping and traveling. You can see her work on QCTV's productions including the District Court Show, and League of Women Voters shows.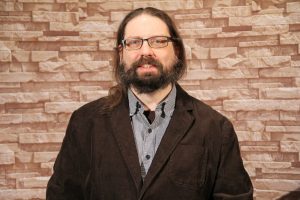 John Sommer – Technology Manager
John first got involved in community media while attending the University of Minnesota – Twin Cities campus.  Radio K, the student run radio station, had just started and he became a DJ there.  Soon he was involved as a live sound engineer for their weekly live music show, Off the Record.  John worked for the Minnetonka School district after college and helped start the video program at the high school, editing his first project with Final Cut Pro 1.25 on a G4.  He then spent 11 years and went through three different job titles at CTV North Suburbs in Roseville, MN.  After work, John enjoys reading paper versions of eBooks on various odd subjects.  John co-owned an analog recording studio in the late '90s and still likes to talk about microphones.  He currently co-owns a small pro audio manufacturing company in Minneapolis.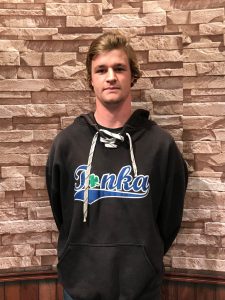 Andrew Zachariason – Associate Producer
Andrew Zachariason graduated from St. Cloud State in 2015 with a major in film studies and a minor in mass communication. In his time there he made short films and produced UTVS' news show on Mondays. Andrew has a passion for both film and sports, which led him to QCTV after he graduated. He also works as a production assistant in the Minnesota film industry. One day he hopes to be a film director, and until then he is learning as much as possible about production. In his free time he can be found watching movies, writing about movies, or thinking about movies.